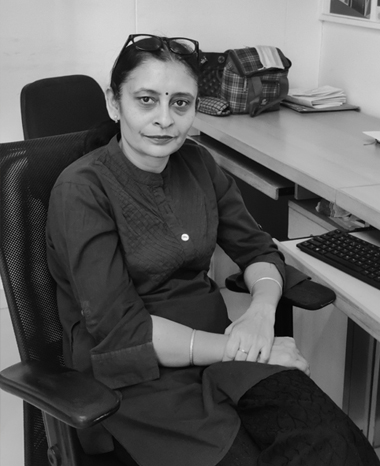 Nutan Kundra
Admin Executive
Ms. Nutan Kundra has been a part of PG for the last 19 years. She is a graduate in Bachelor of Arts and a diploma in computer sciences.

Due to her proficiency in computers she assists with detailed architectural drawings in multiple projects. She also lends technical assistance to the young professionals in the firm during their training program.

She plays a major role in the preparation and floating of all civil and interior tenders.

She is a multi-tasker and efficient troubleshooter ensuring that big and small hiccups faced by the office are removed quickly. She is the anchor that helps ensure that the office machinery always works smoothly.